EVOLUTION
Step into the Future with the Innovative Evolution Mirror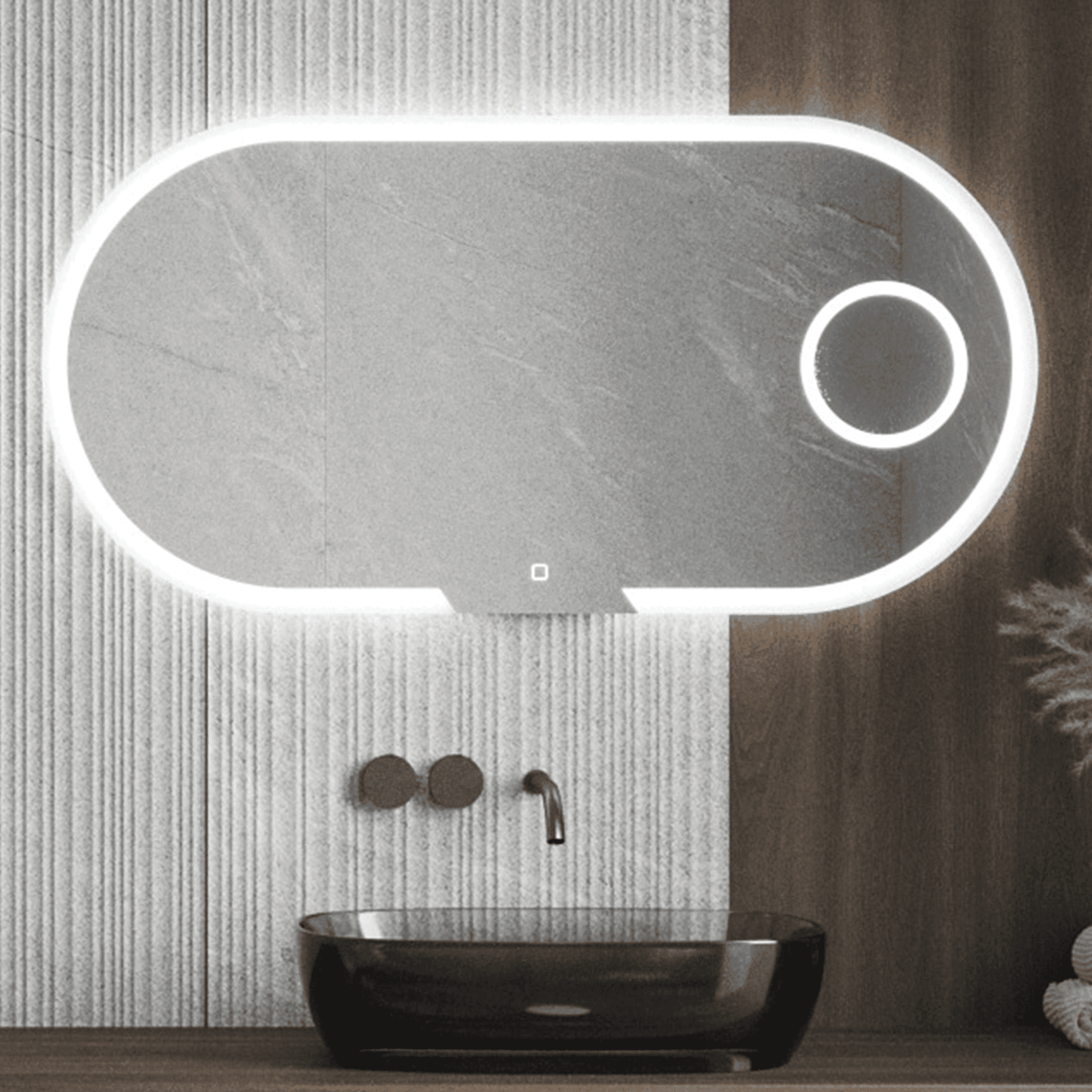 EVOLUTION
---
Size: 47 x 23.5 (1219 x 762)
The Evolution mirror is a remarkable piece of design, featuring a magical sequential increase of light around the perimeter of the mirror when turned on. This unique feature creates a stunning and elegant effect, adding depth to the reflection and diffusing the light for an incomparable and expensive glow in the room. The oval shape of the mirror and its "ClearVision" Diamond mirror glass, along with the option for a lens with five times magnification, make it a practical choice for skin care, makeup application, and shaving.
Model Name EVOLUTION
Mirror Mount Horizontal
Size 1200mm x 600mm (47" x 23.5")
Model Number EVO47235D
Mirror Glass Type Diamond
Mirror Glass Thickness 4mm
LED Yes
LED Colour White (55000 - 6000K)
Main Light Switch Flow touch sensor
Switching Zone On mirror
Backlit Yes
Backlit Colour White
Power (Watt) 44
Input (Volt) 120
Lumens 3575lm
Frequency 60
Mirror Edge Euroedge
Reversible 90° No
Total Mirror Thickness 24mm
Frame No
Magnifying Mirror (5X) Yes
Magnifying Mirror LED Front Light

UL Certificate of Compliance

COMPONENT - DRIVERS FOR LIGHT-EMITTING-DIODEARRAYS, MODULES AND CONTROLLERS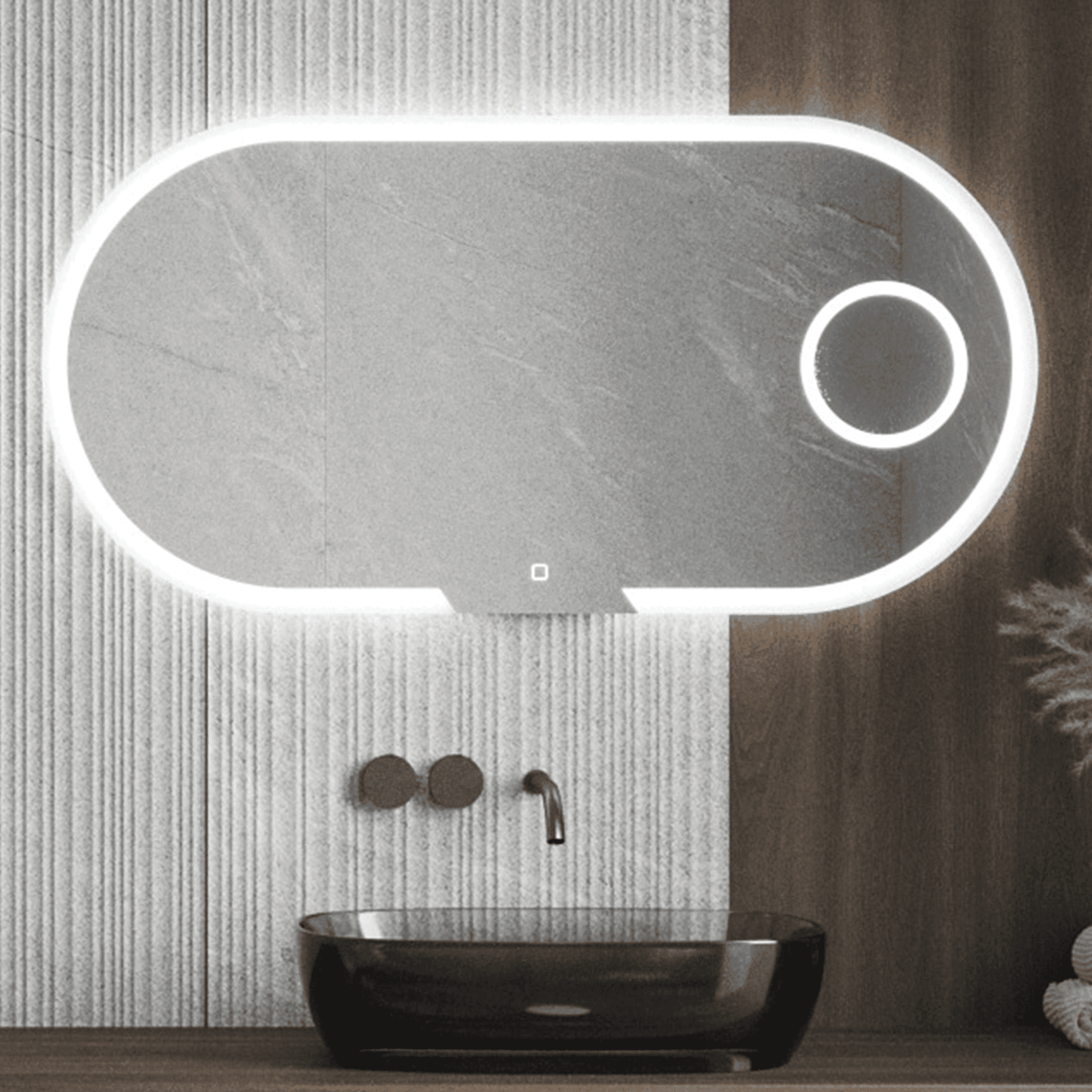 EVOLUTION
Sale price

$1,599.00
Regular price
(/)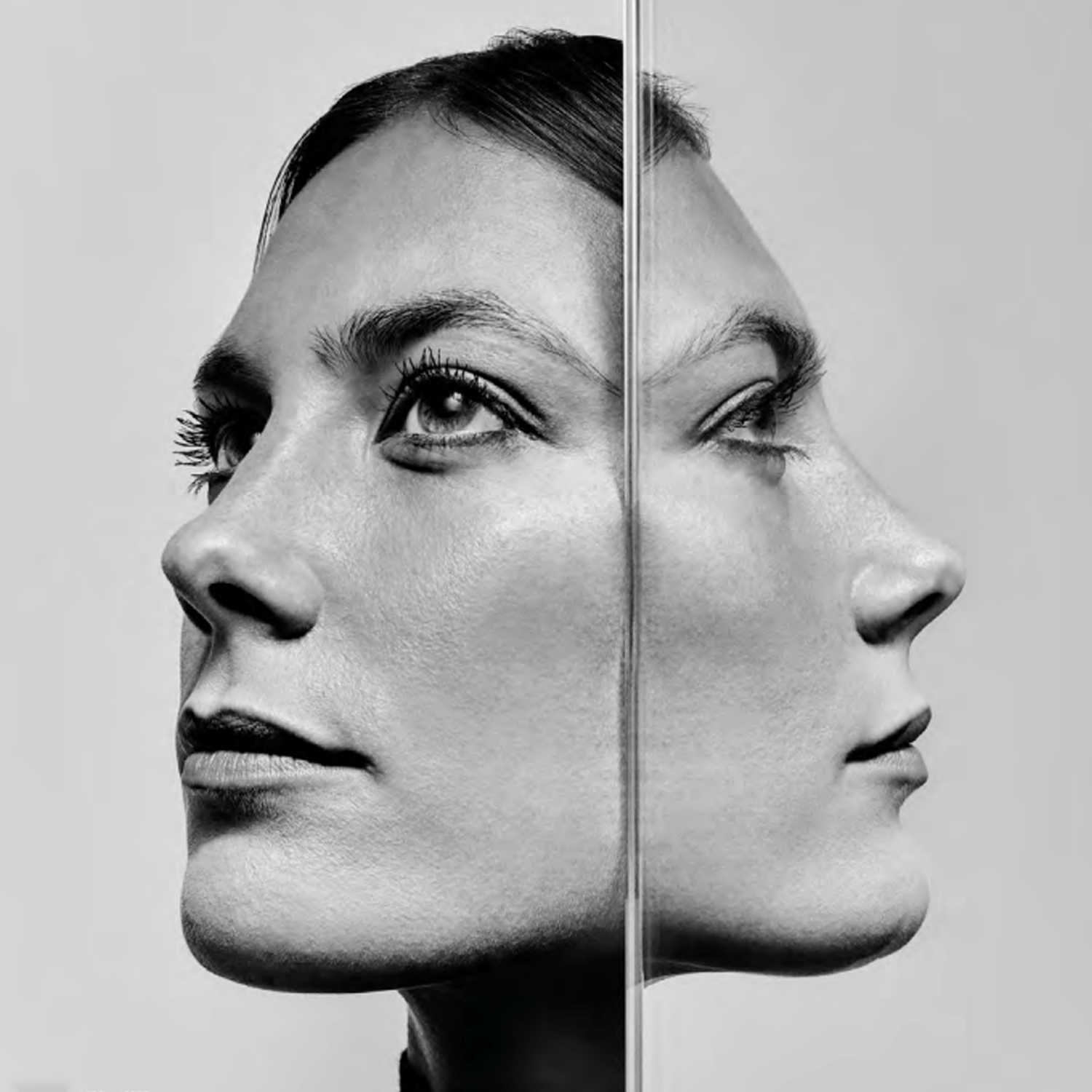 Sparkling with Quality
The "ClearVision" Diamond 4mm mirror glass is at the forefront of mirror technology. With its advanced optical properties, this glass provides a level of clarity and brightness that is unmatched in the industry. Its 92% light transmission and superior color rendering ensure that images reflected in the glass are true to life, with no greenish tint to detract from their natural beauty. This European patented technology is ultra-transparent, making it the perfect choice for any application where clarity and brightness are essential.
Unique Lighting
When turned on, the light around the perimeter of the mirror increases sequentially, creating a mesmerizing and elegant effect. This not only provides ample illumination for your daily grooming or makeup routine, but also adds depth to the reflection and diffuses the light, giving your room an incomparable and expensive glow.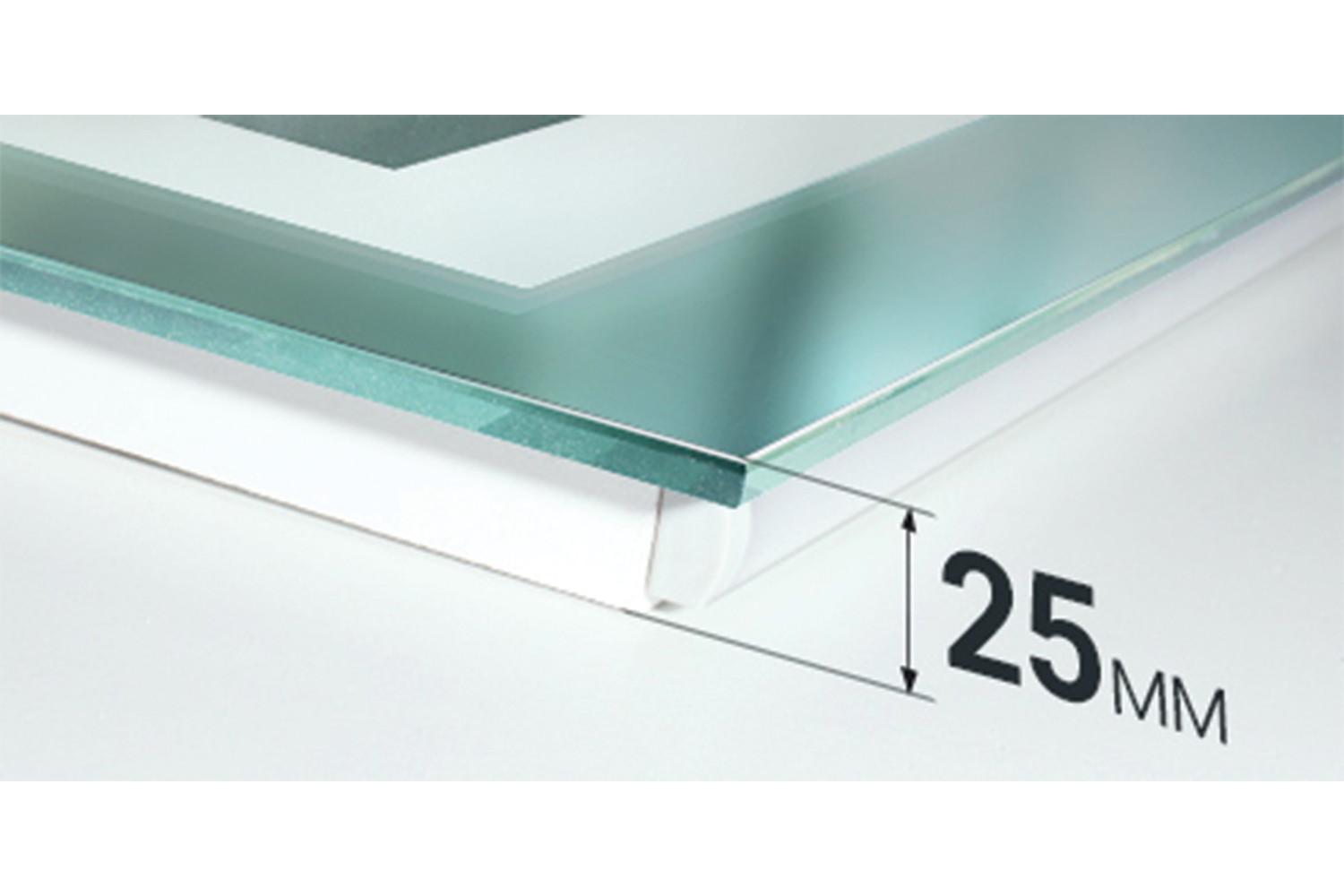 Ultra-thin mirror
Our technologies allow us to give you the thinnest mirror with LED illumination of only 24 mm. Now there are no compromises — excellent design and "lightness" of construction
Premium optical properties
The "ClearVision" Diamond mirror 4mm glass offers clarity, brightness, durability, safety, and environmental friendliness. It is also highly durable, with a 3x resistance to scratches and 10x resistance to corrosion. To ensure safety, the "ClearVision" Diamond mirror glass features a SAFE polypropylene film that prevents shattering, and meets European standards for safety and environmental friendliness.
Made in Ukraine
The production capacity of the factory allows you to create perfect mirrors for you, which will please you with their design and excellent technical characteristics for many years.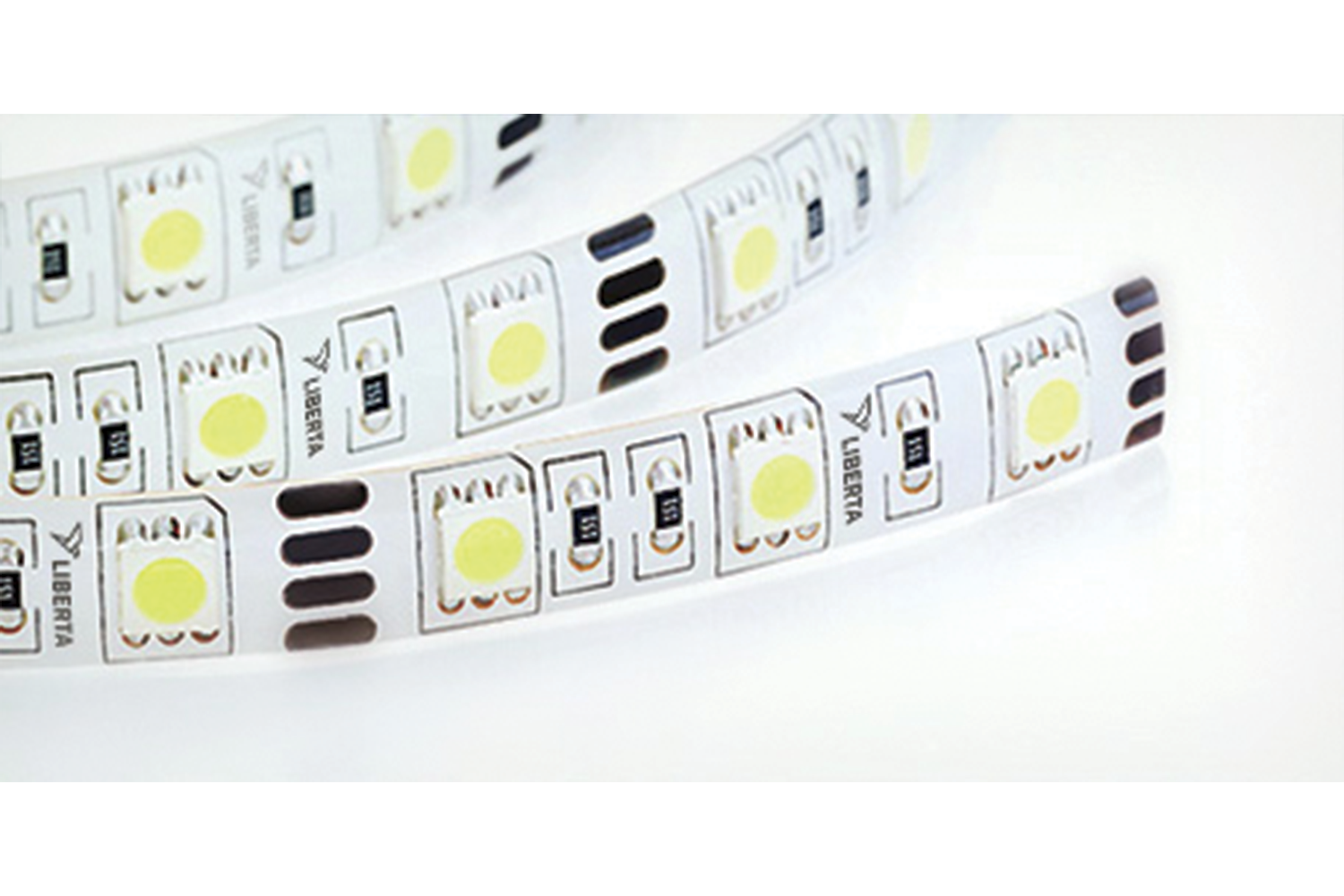 Premium LED solutions
Our LED solutions allow us to give you a product with a dense, bright, white glow. The service life of the LED strip is more than 120,000 hours
5 Year Warranty
We stand by our products, offering robust warranty coverage for your peace of mind and assurance.