MYSTERY
MYSTERY mirror of the Royal series is a new star of interior design. A cosmically beautiful work of modern art. You can order one or as many of these mirrors as you like - and you will never see two identical ones.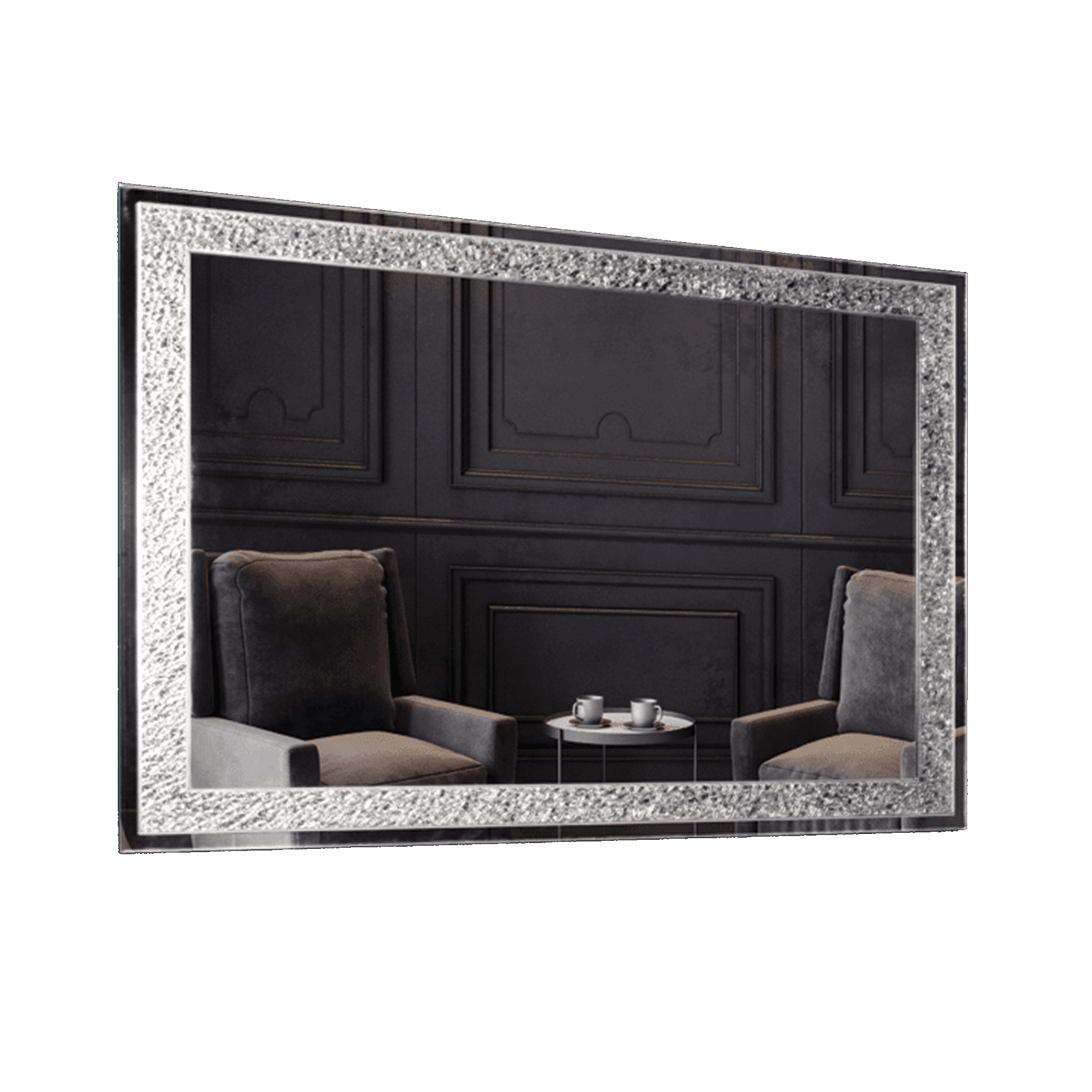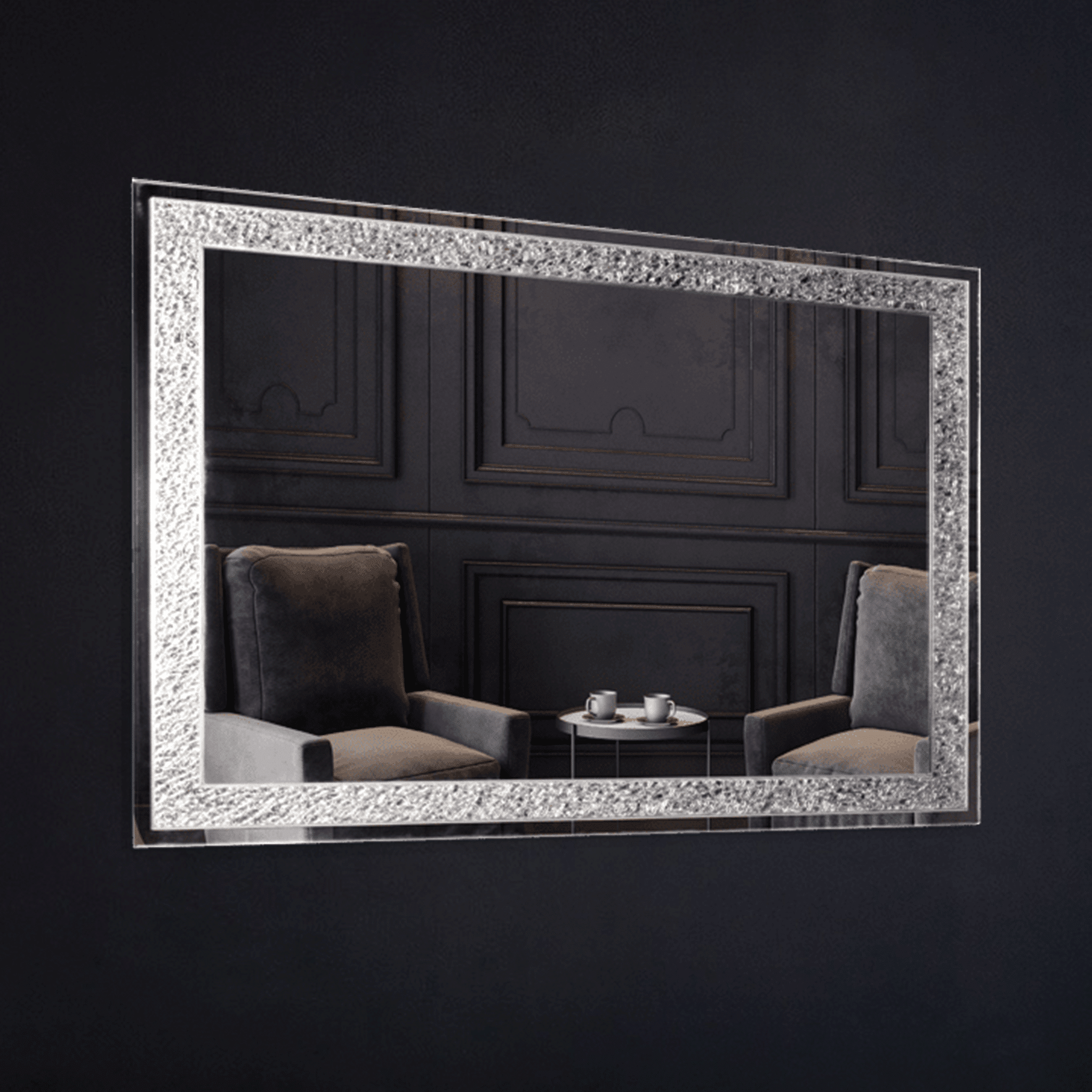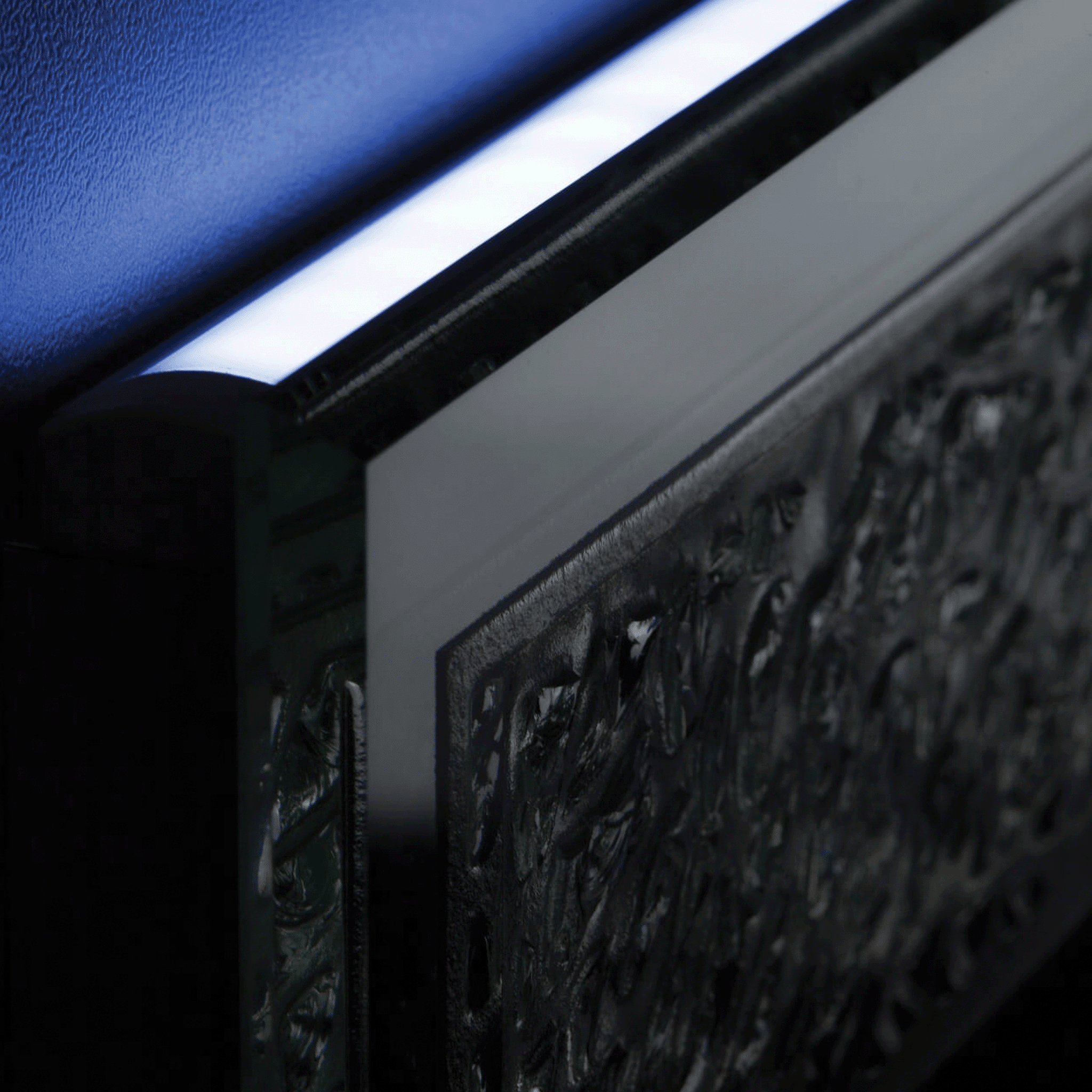 MYSTERY
---
Size: 48 x 30 (1219 x 762)
MYSTERY is a breathtaking masterpiece from Liberta that merges technology, art, and luxury. Its unique Boucharde engraving creates a visual and tactile experience that is truly one of a kind. Each mirror features a unique and irregular design, making no two mirrors the same. The Bouchard pattern scatters light in mesmerizing ways, making the mirror sparkle in any lighting.
Model Name ROYAL MYSTERY
Mirror Mount Universal
Size 1219mm x 762mm (48" x 30")
Model Number MYS4830S
Mirror Glass Type Mirox 3G
Mirror Glass Thickness 6mm
LED No
Mirror Edge Euroedge
Reversible 90° Yes
Total Mirror Thickness 26mm
Frame No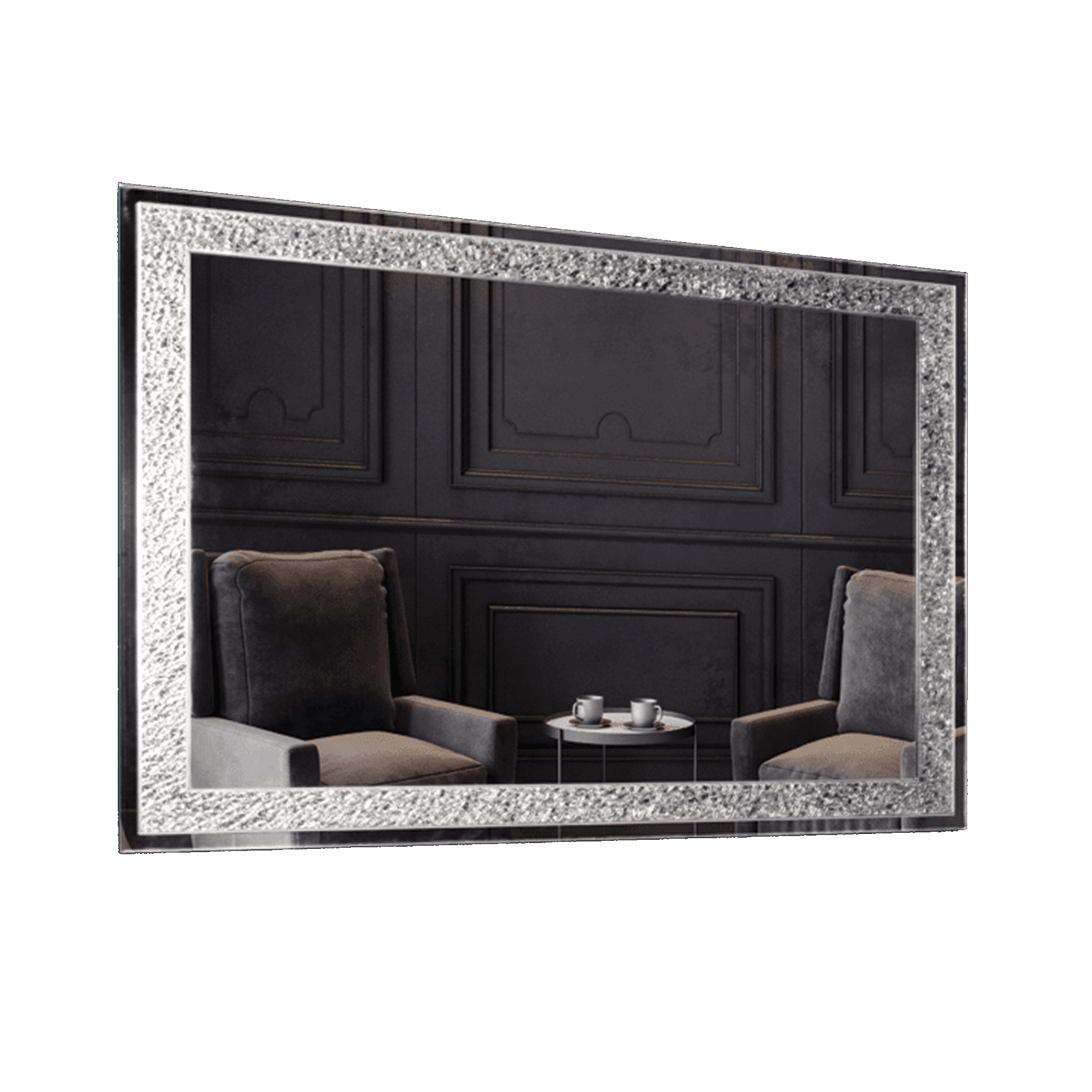 MYSTERY
Sale price

$4,995.00
Regular price
(/)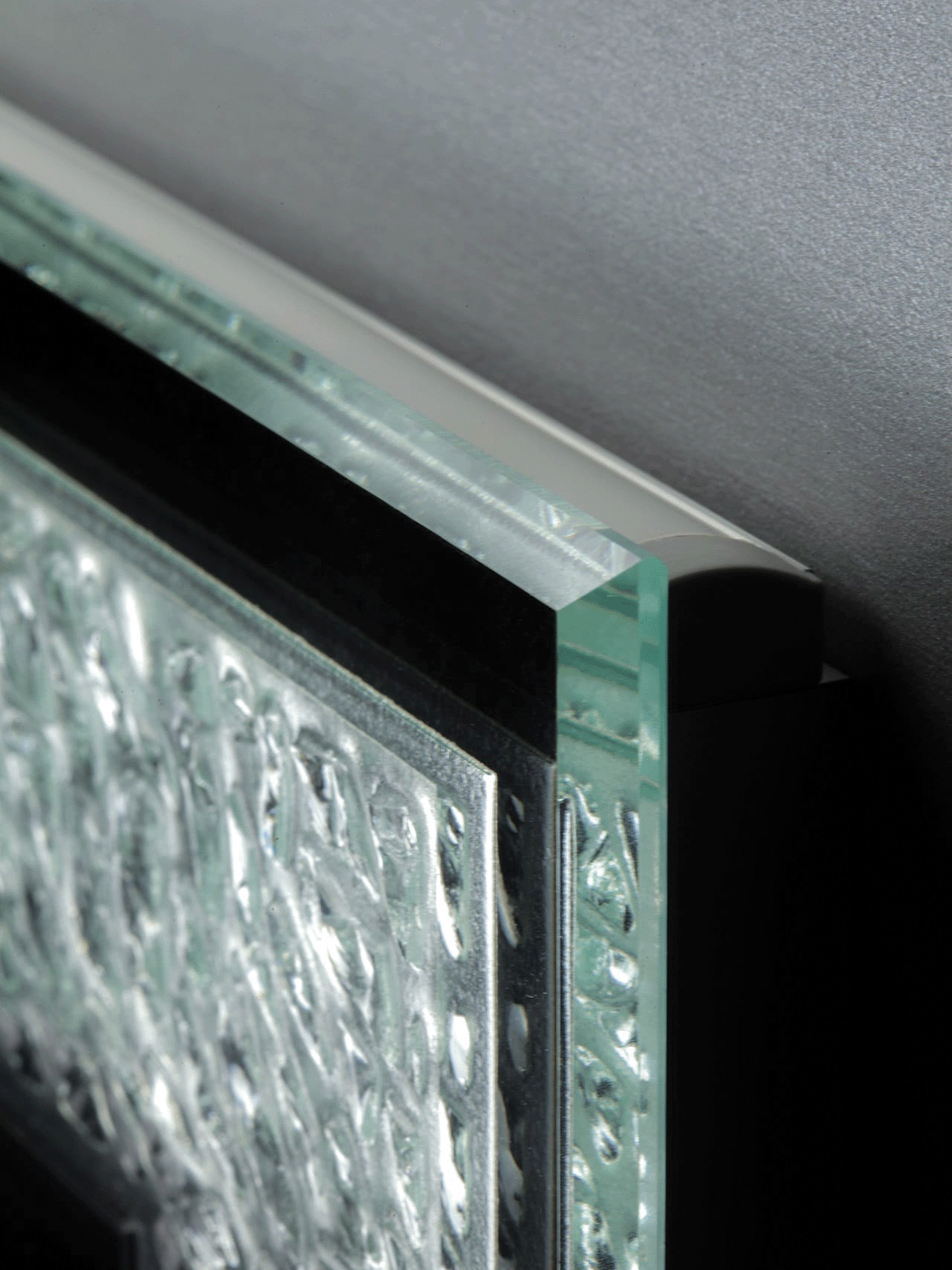 Boucharde
Utilizing the latest techology, Liberta is able to achieve the Boucharde method making MYSTERY mirror is a wonder to behold. It's a natural law that the Boucharde pattern is never repeated, making each mirror a one-of-a-kind piece of art. The countless facets on each element of the engraving scatter light in mesmerizing ways, making the mirror sparkle in any lighting. And when the light hits the engraving just right, it glows with all shades of the visible spectrum, creating a breathtaking and truly unique experience.

Sparkle
Each tiny explosion leaves an irregularly shaped crater in its place. The sequence of explosions creates a unique pattern of unique elements. The luxurious three-dimensional pattern you see on the Liberta MYSTERY mirror,can be felt to the touch. You can enjoy it not only with your own eyes, because all these branches, leaves and arabesques easily cover the surface of the premium mirror canvas. It's hard to believe - the drawing looks so realistic. At the same time, the main mirror surface remains absolutely smooth
Dazzle
Although it is impossible not to notice it. Uniqueness attracts the eye.