VARIO STEEL
With its understated design and elegant black frame, VARIO STEEL mirror embodies the beauty of simplicity.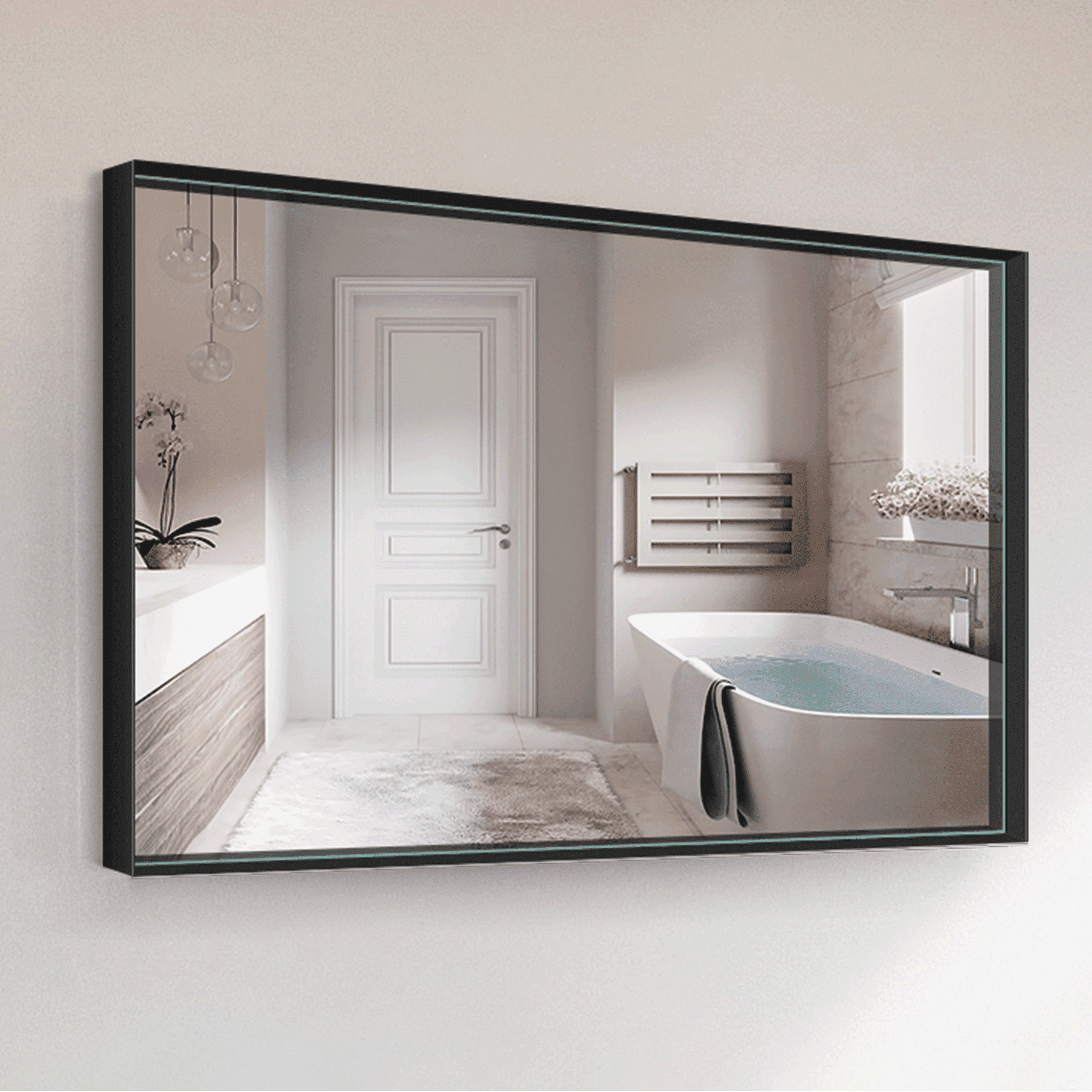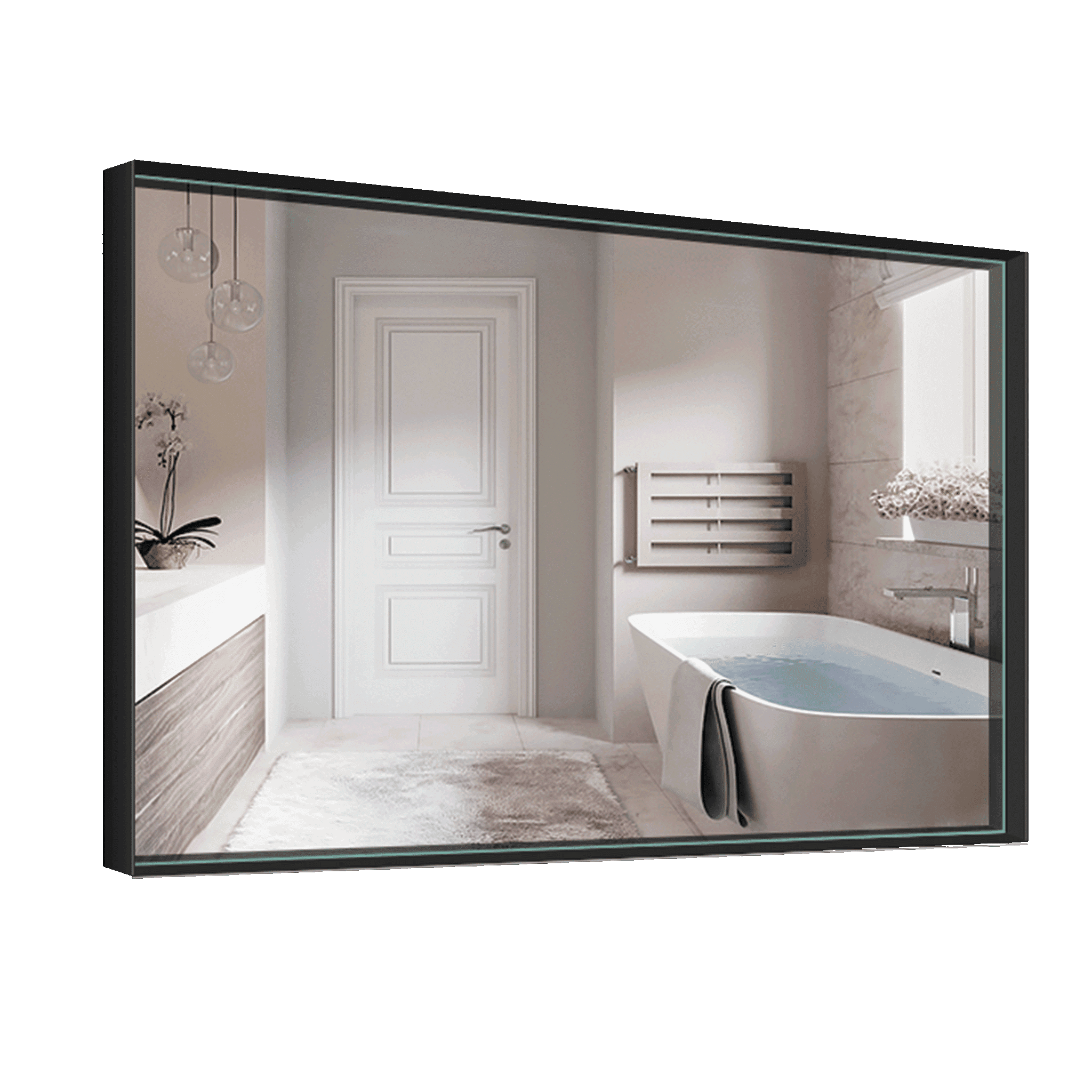 VARIO STEEL
---
Color frame: Black Matte
VARIO STEEL, the latest addition to our collection of premium mirrors. With a sturdy frame, this mirror exudes a sense of weight and presence, making it an elegant and modern addition to any bathroom or living space. The classic design of the mirror is beautifully complemented by the sleek and stylish frame, adding a touch of sophistication to any decor. Designed with both style and functionality in mind, VARIO STEEL is a perfect example of the impeccable craftsmanship and attention to detail that sets Liberta apart.
Universal mount - Can be placed vertical or horizontal
Model Name VARIO STEEL
Mirror Mount Horizontal
Size 914mm x 762mm (36" x 30"), 1219mm x 762mm (48" x 30")
Model Number VARS3630SBMT, VARS4830SBMT
Mirror Glass Type Mirox 3G
Mirror Glass Thickness 4mm
LED No
Mirror Edge Euroedge
Reversible 90° No
Total Mirror Thickness 40mm
Frame Yes
Frame Type Stainless Steel
Frame Colour Black (Matte)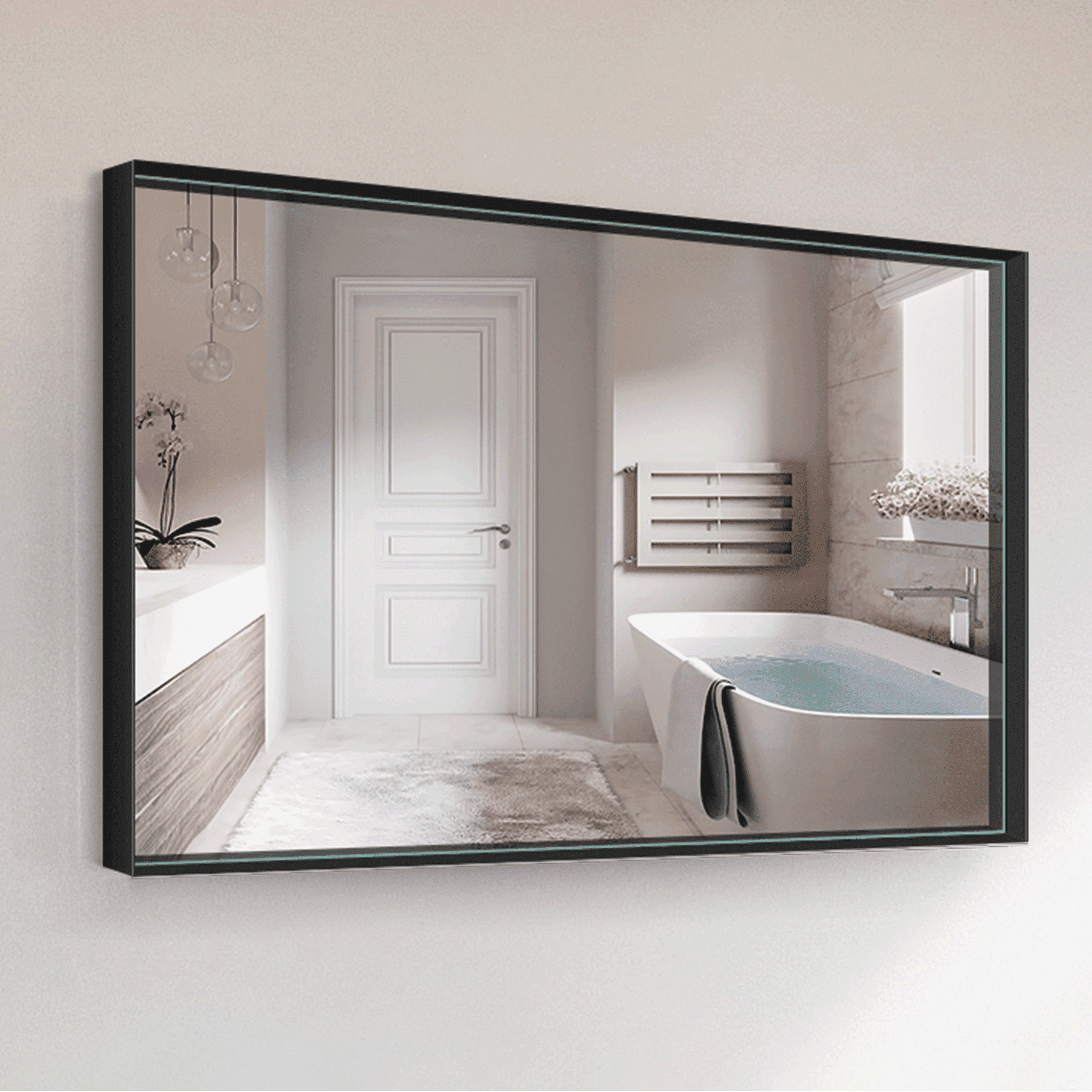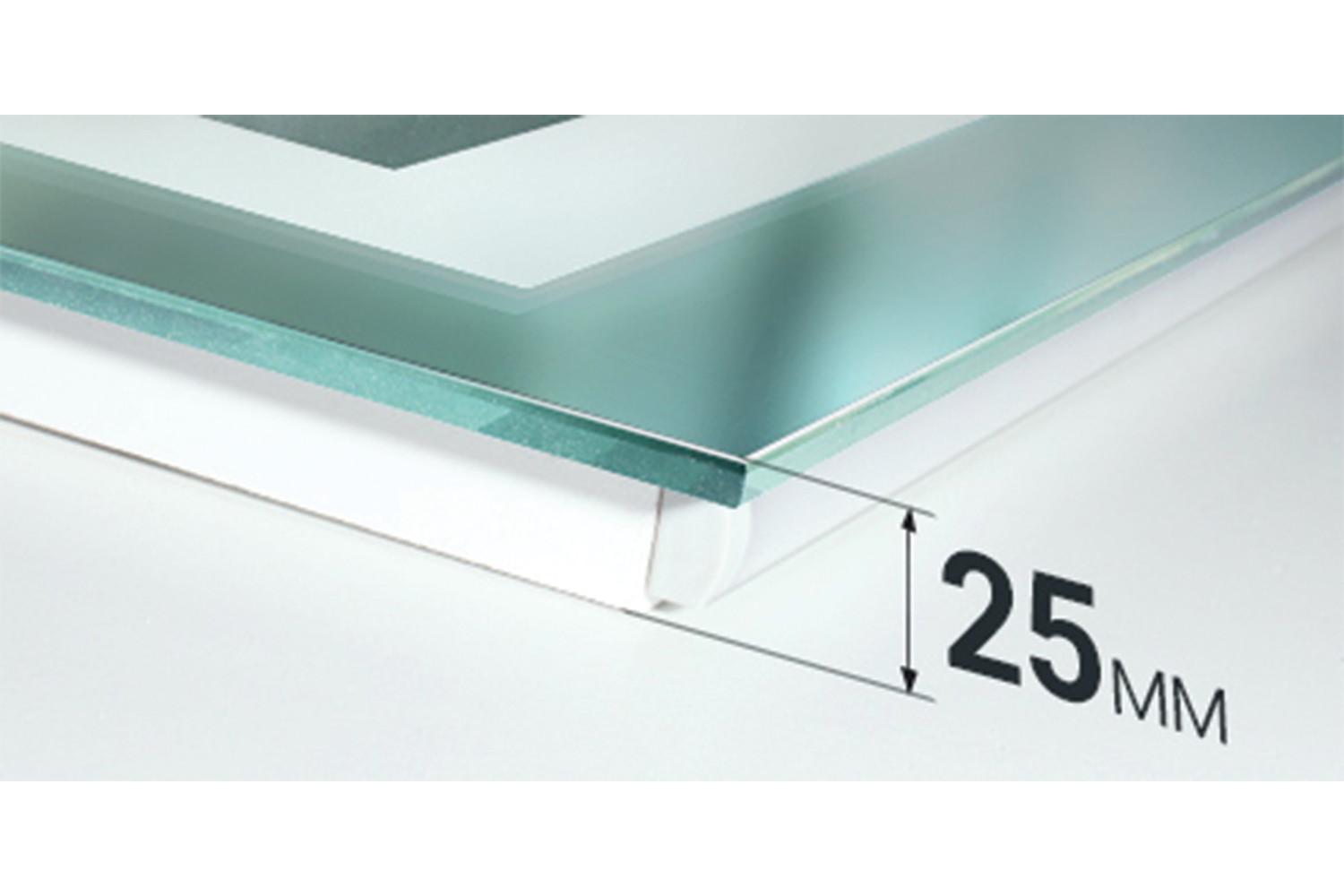 Ultra-thin mirror
Our technologies allow us to give you the thinnest mirror of only 24 mm. Now there are no compromises — excellent design and "lightness" of construction
Premium optical properties
For the production of our mirrors, we use the MIROX 3G mirror fabric, which allows us to obtain: clean, undistorted reflection and increased resistance to corrosion
Made in Ukraine
The production capacity of the factory allows you to create perfect mirrors for you, which will please you with their design and excellent technical characteristics for many years.
5 Year Warranty
Liberta offers a warranty on all of our mirrors, providing customers with peace of mind knowing that they are investing in a high-quality product. We use only premium materials in the manufacturing of our mirrors, ensuring that they are durable and long-lasting.