CORE GRAPHITE
More than just a mirror - it's a work of art that brings new meaning to your space, with edge processing technology that blurs the lines between reality and magic.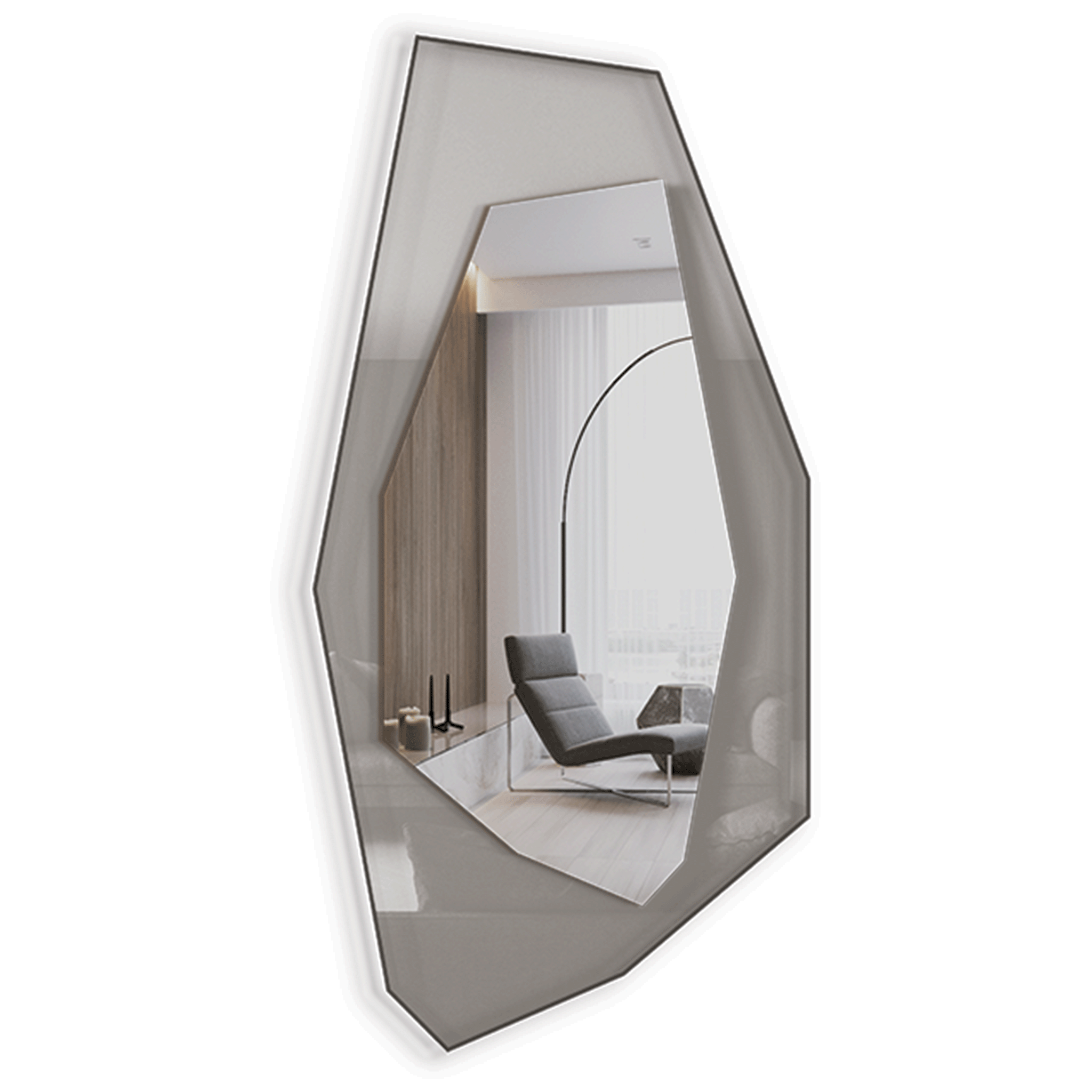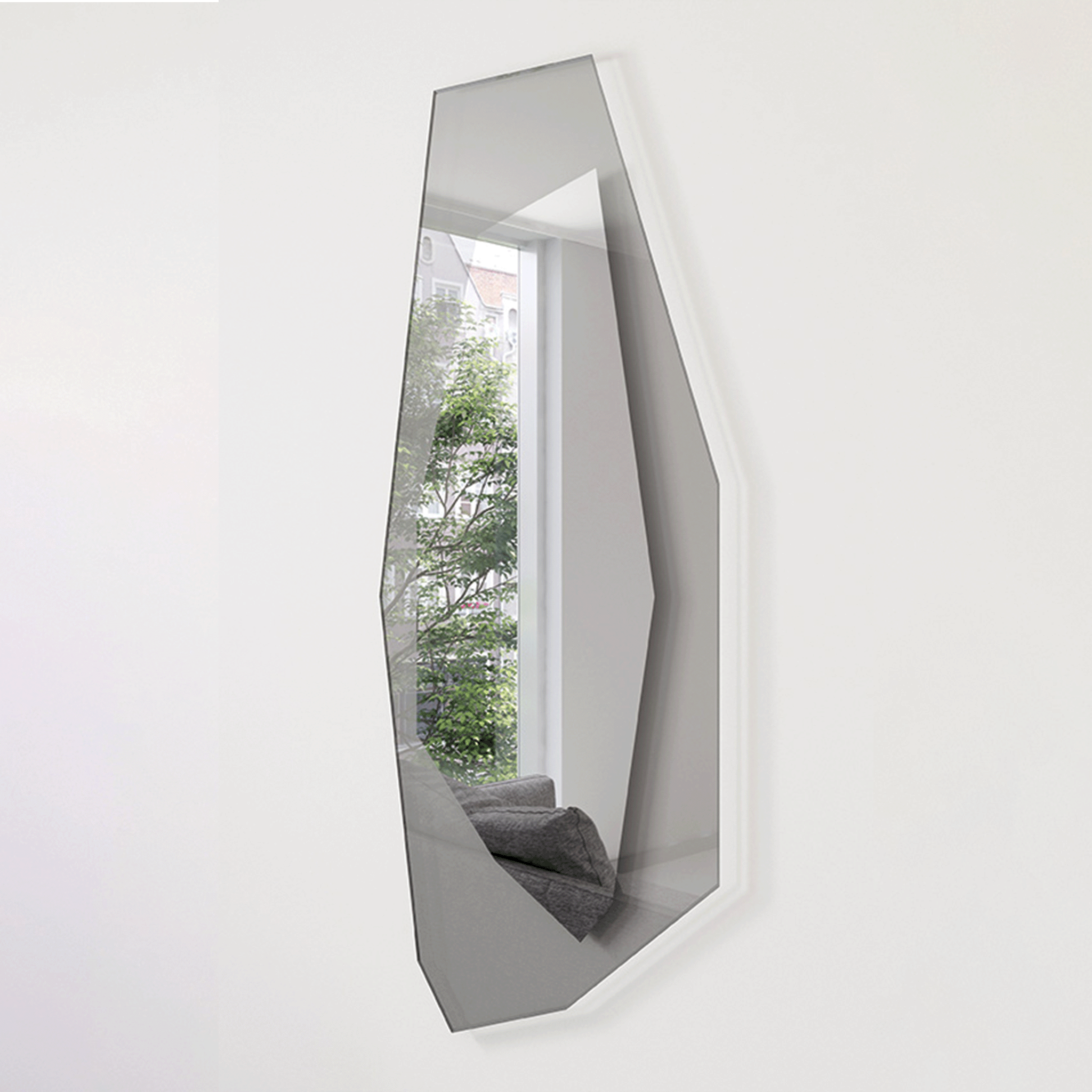 CORE GRAPHITE
---
Size: 29 x 59 (735 x 1500)
Core is a designer mirror that stands out with its unique shape and sharp edges. It features a special edge processing technology that adds a touch of creativity and blurs the boundaries of reality. This modern and striking piece is perfect for those looking to make a statement with their interior design. Designed by Ukrainian architect and designer Sergey Gotvyansky.
Model Name CORE Graphite
Mirror Mount Universal
Size 735mm x 1500mm (29" x 59")
Model Number CR2959GRF
Mirror Glass Type Graphite
Mirror Glass Thickness 4mm
LED No
Mirror Edge Euroedge
Reversible 90° Yes
Total Mirror Thickness 24mm
Frame No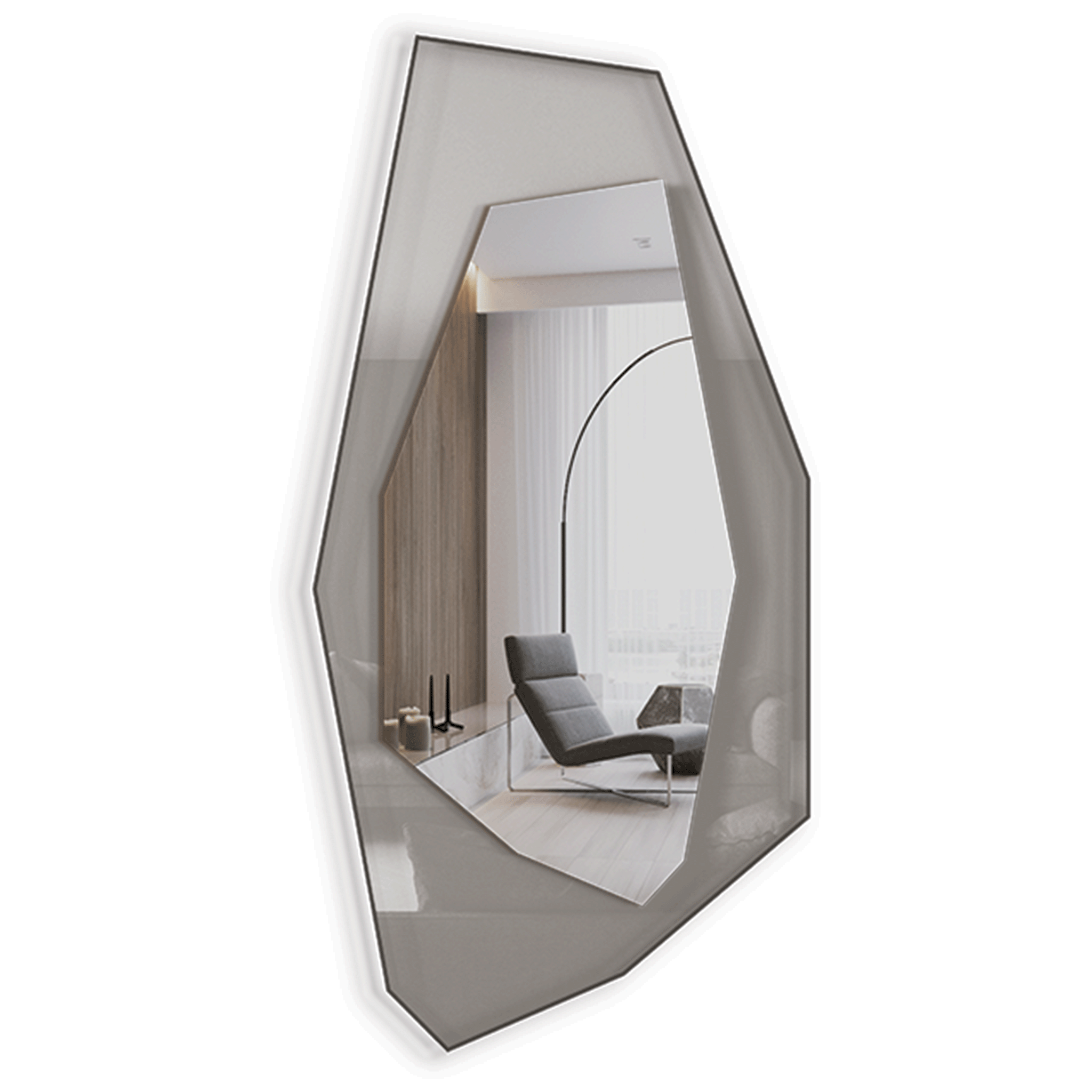 CORE is more than a mirror.
It is an elegant living object, casting its brilliant aura throughout the room, illuminating and enhancing the ambience with an air of sheer radiance. Its minimalist design is a testament to the essence of beauty, and an authentic expression of style that is as distinctive and exceptional as the beholder. The CORE mirror is a precious artwork, reflecting your very essence and embodying simplicity and beauty that transforms your living space into an alluring haven.
It's like magic
Designed by talented Ukrainian architect and designer Sergey Gotvyansky, the Core mirror is a true masterpiece that combines technology and style to create a work of art that's unlike anything else on the market. With its edge processing technology, the mirror blends the boundaries of reality and magic, adding a touch of whimsy to any space.